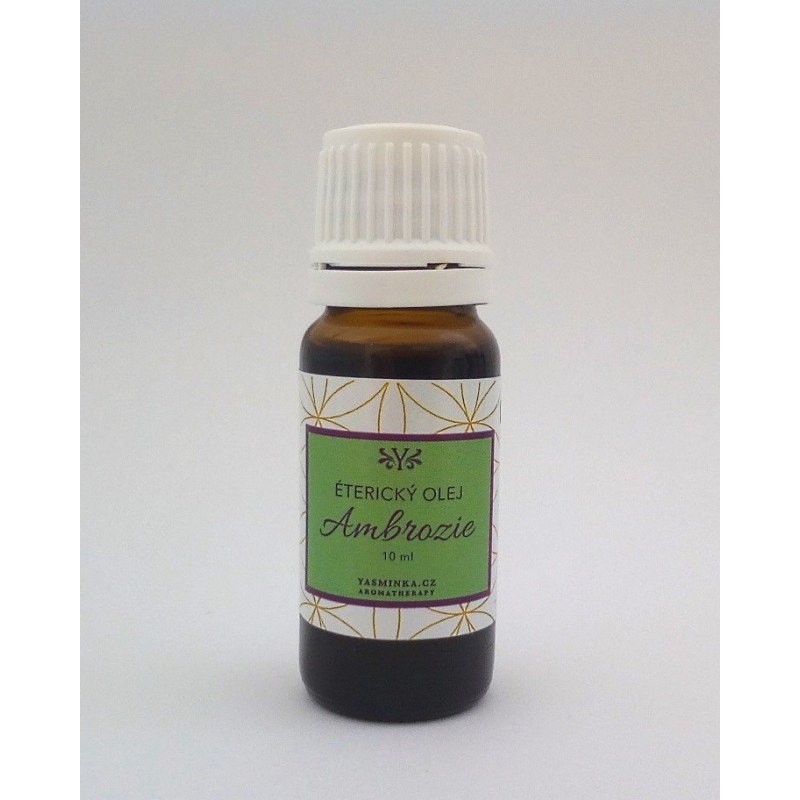  
Ambrosia essential oil, 10 ml ​
Cena bez DPH: 1 311,57 Kč
Dostupnost sklad*:
ANO
* Produkty jsou čistě přírodní a jejich dostupnost je tedy omezena na sezónu bylin
Ambrosia favorably affects the defenses and immunity of the organism, improves mental balance. It has an unmistakable and unique aroma. ​
The goddess Aphrodite said she had her fragrant temple and a fragrant altar in it. "When she came in and closed the colored door,  prepared a bath and painted it with sacred olive oil, as only the gods were to. The pleasant ambrosia, which was then scented," it is written in the Homeric hymns. ​
The essential oil is obtained by a steam distillation of dried flowers.
Data sheet
Země původu

Tunisko

Ingredients (INCI)

Ambrosia artemisiifolia L. Oil
Ostatní produkty v kategorii