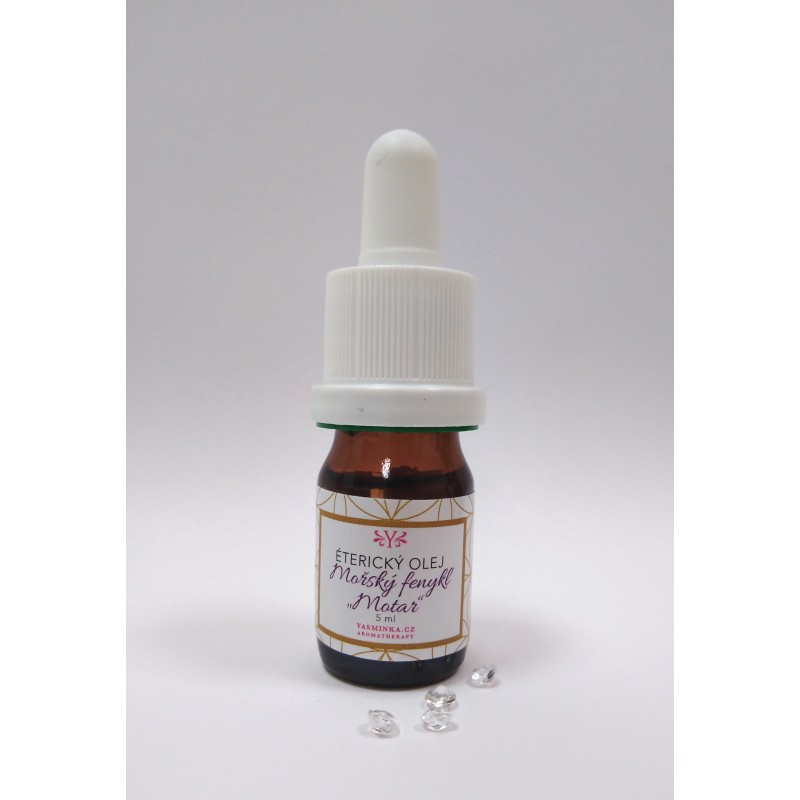  
Sea Fennel essential oil, 5ml ​
Dostupnost sklad*:
ANO
* Produkty jsou čistě přírodní a jejich dostupnost je tedy omezena na sezónu bylin
also called "MOTAR" ​
The motar of the sea (Crithmum maritinum) grows in the crevices of the limestone coastal rocks of the Mediterranean sea. It's a modest salty plant - it needs to be flooded with seas from time to time. Creates fairly baskety clusters up to 50 centimeters high. It blooms with green-yellow flowers from August to the end of September. ​
Motar has always been used as a medicinal herb, as a spice, an ingredient in food and, in fact as a vegetable. It is a taste - distinctive and strongly aromatic plant containing many beneficial substances. Thanks to its vitamin C content, sailors carried it in vinegar brine as a means against scurvy. It is also appreciated in detoxification of the body and purification of blood, against kidney and stomach complications. ​
For kitchen use, motar is picked in may and june, both for immediate consumption and for cooking and sterilization. However, it must always be before the plant begins to bloom. ​
It can also be distilled for quite rare essential oil. ​
Essential oil is used in the framework of harmonization of the lymphatic system, in anti - cellulite massages. It is suitable for creams and serums as part of skin toning, freckles and pigment spots. Furthermore, it is very suitable for harmonizing the hormonal system using in massage, bath in inhalation and endocrine system. ​
​
Data sheet
Země původu

Řecko

Ingredients (INCI)

Crithmum maritimum
Ostatní produkty v kategorii