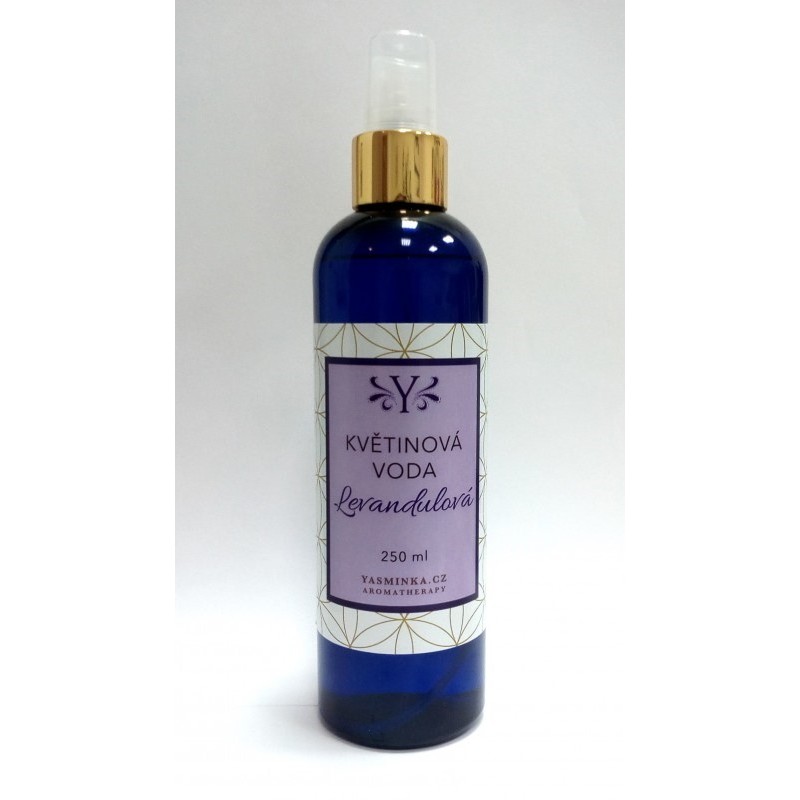  
Lavender flower water, 250ml
Dostupnost sklad*:
ANO
* Produkty jsou čistě přírodní a jejich dostupnost je tedy omezena na sezónu bylin
Flower water from Lavender (lavandula augustifolia). ​
Deeply cleanses the skin, it is anti-inflammatory, antiseptic, therefore it is recommended in the treatment of acne for all skin types. ​
Ideal even for men after shaving. Soothes irritated skin. ​
Special 100% natural floral water is designed to moisten and blend face masks and facilitate the penetration of active substances even into deep layers of the skin. They are suitable for all skin types. Every beauty expert will confirm that the first rule for beautiful and healthy skin is to "cleanse and moisturize". Overall, the floral water increases the moisture of the skin, very gently cleanses it, refreshes it, tones and leaves it perfectly relaxed and ready for further care. ​
Instructions for use: After cleansing the skin with cleansing milk, apply floral water and gently massage the pads of fingers on the face, neck and décolleté. Then apply day or night cream. To refresh the skin during the day, it is enough to spray a few drops. 
Data sheet
Země původu

Tunisia

Ingredients (INCI)

Lavandula Stoechs Leaf Water

TIP 1

Květinové vody jsou vynikajícím osvěžujícím prostředkem v létě.
Ostatní produkty v kategorii