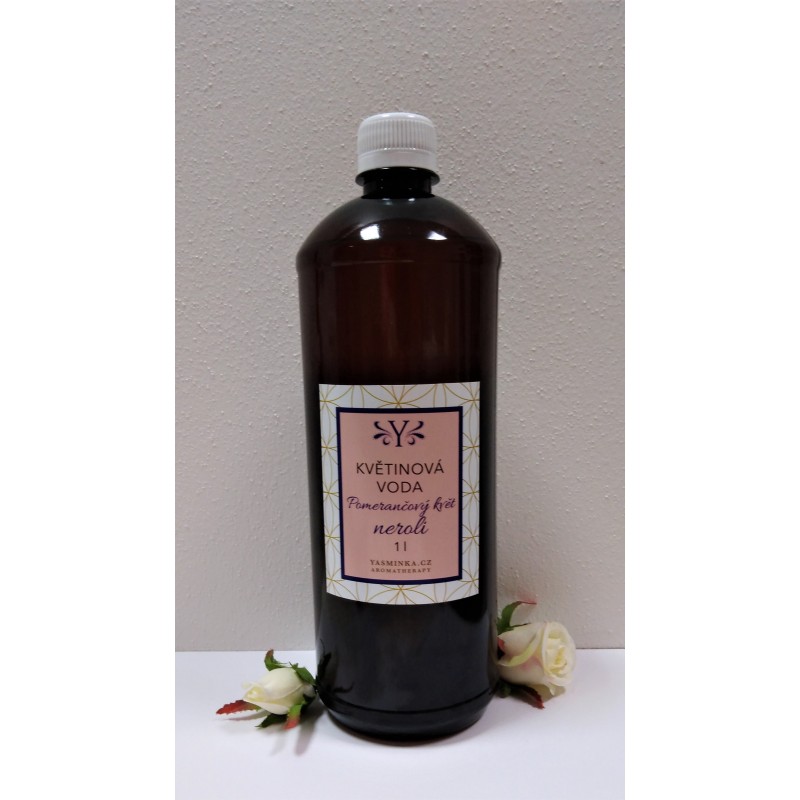  
Orange flower water Neroli, 1l
Cena bez DPH: 1 148,76 Kč
Dostupnost sklad*:
ANO
* Produkty jsou čistě přírodní a jejich dostupnost je tedy omezena na sezónu bylin
Neroli flower water cleans, refreshes and promotes regeneration. Suitable for refreshing and for balm. ​
Facilitates hair combing, regenerates scalp, soothes skin after shaving and depilation. Positively affects the psyche, helps concentration. It is suitable for all skin types, especially dry and sensitive skin. ​
The floral water from the orange blossom has delicate fresh floral high tones and bittersweet undercurrent. ​
Soul care: ​
· harmonizes, calms emotions ​
Skin care: ​
· beneficial on irritated and reddened skin​
· regenerates skin cells and has rejuvenating effect ​
​
Other tips : ​
· · adds to sensitive skin energy and vitality ​
· · cleans, refreshes and promotes regeneration ​
· · excellent for refreshing balm ​
· · facilitates hair combing, regenerates scalp ​
· · soothes the skin after shaving and depilation ​
· · positively affects the psyche, helps to concentrate
Use as a lotion cleansing water. After apply one of our face masks. To refresh the skin during the day, it is enough to spray a few drops
Data sheet
Země původu

Tunisia

Ingredients (INCI)

Citrus Sinensis Flower Water
Ostatní produkty v kategorii