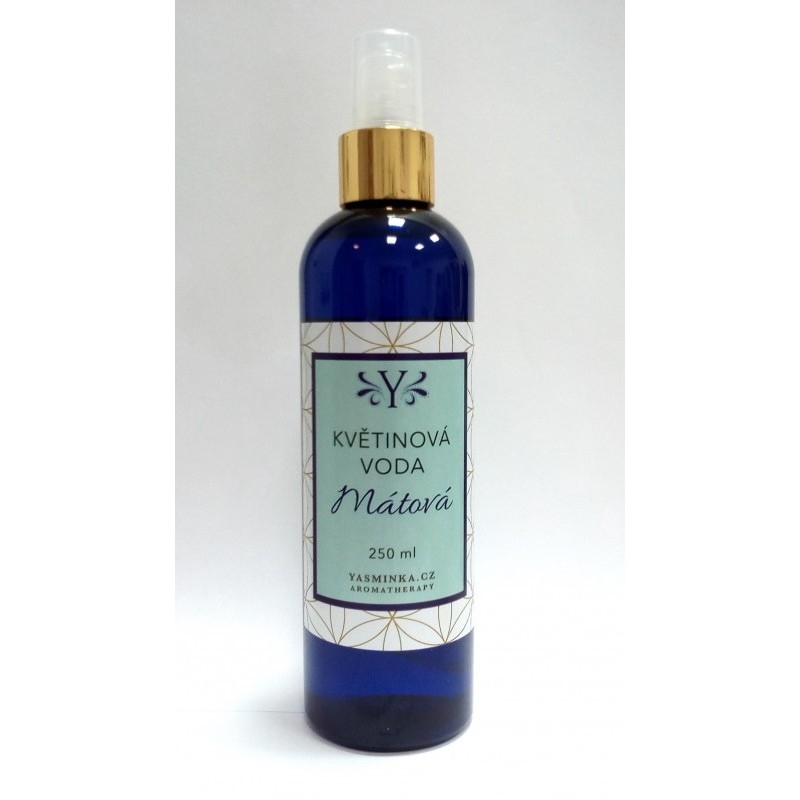  
Mint flower water, 1l
Cena bez DPH: 1 133,06 Kč
Dostupnost sklad*:
ANO
* Produkty jsou čistě přírodní a jejich dostupnost je tedy omezena na sezónu bylin
It is pure floral water, which originated in the production of essential oil as a secondary product. Mint water refreshes, cools, suitable for tired skin. Returns freshness and vitality to skin. ​
Already in ancient Egypt it was used as a ritual perfume. In the traditional healings in the Orient, it was used internally during digestive problems. Flower water from mint heals and strengthens our spirit, awakens and stimulates our nervous system and brain activity. ​
All 100% hydrolates are also suitable for children and the elderly who otherwise react more sensitively to essential oils. Flower water always carries the energy of a given essential oil,but in a much finer form. ​
To use: Moisten the sponge or cotton swab with mint water and in circle movements cleanse your skin with a skin tonic. Recommended for tired, normal, oily and mixed skin. It is also suitable for use in the nebulizer. Mint water is used as the perfect stimulant during long journeys due to its fresh aroma. Suitable use can also be as a compress, for example on tired eyes, but also for steaming the face with colds and bronchitis. ​
Data sheet
Země původu

Tunisia

Ingredients (INCI)

Mentha Piperita Flower Water
Ostatní produkty v kategorii