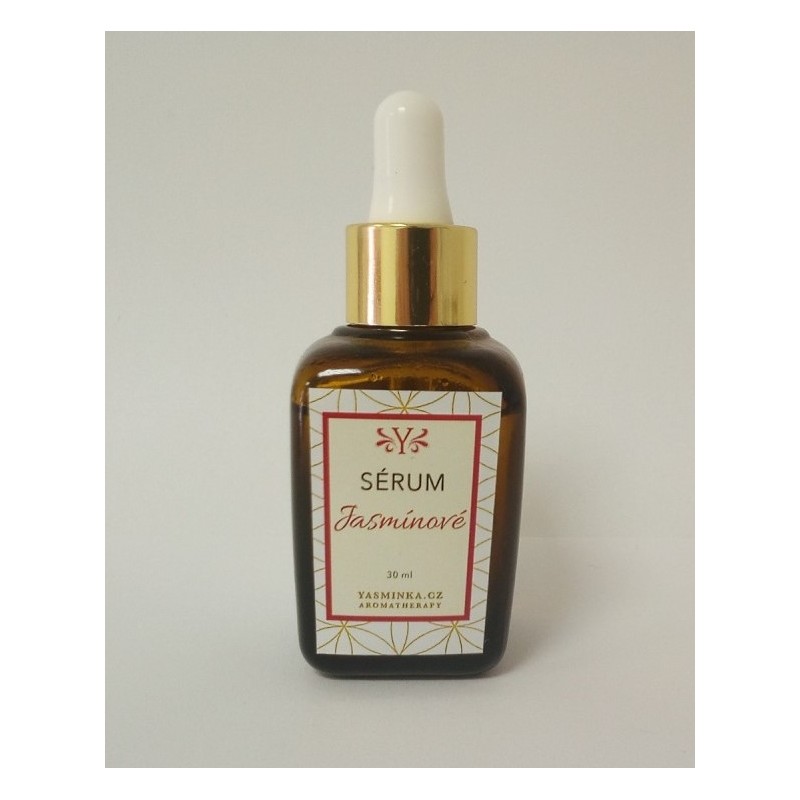  
Jasmine Serum, 30 ml
Cena bez DPH: 1 858,68 Kč
Dostupnost sklad*:
ANO
* Produkty jsou čistě přírodní a jejich dostupnost je tedy omezena na sezónu bylin
Jasmine serum is a very nutritious, anti - wrinkle beauty oil, the content of this serum is the highest quality argan oil with a high content of vitamin E and F, which activates the formation of collagen in the skin, in addition it is formed by macerate of angelit, which is even inserted into the serum itself.
 Effects of jasmine serum:
1) harmonizes all chakras - just top by a drop to any massage, or directly to the designated points​ like wrist, pineal gland, etc.
2) opens an inner woman, harmonizes the female energy in us, recommended for women in menopause, with hormonal difficulties or impossibility of fertilization.​
3) balances the heart's fourth chakra, opens the heart, helps to harmonize relationships, find a partner, but is also an amazing antidepressant. ​
In general, in addition to massage, you can use a few drops for the bath, aromalamps and just on the above mentioned points, a few drops in moistened skin in the morning and evening instead of cream. It is said, when you smell  jasmine, you have met an angel. ​
Data sheet
Země původu

Tunisko

Ingredients (INCI)

Arganosa Spinosa Kernel Oil, Jasminum Officinale Flower Oil
Ostatní produkty v kategorii