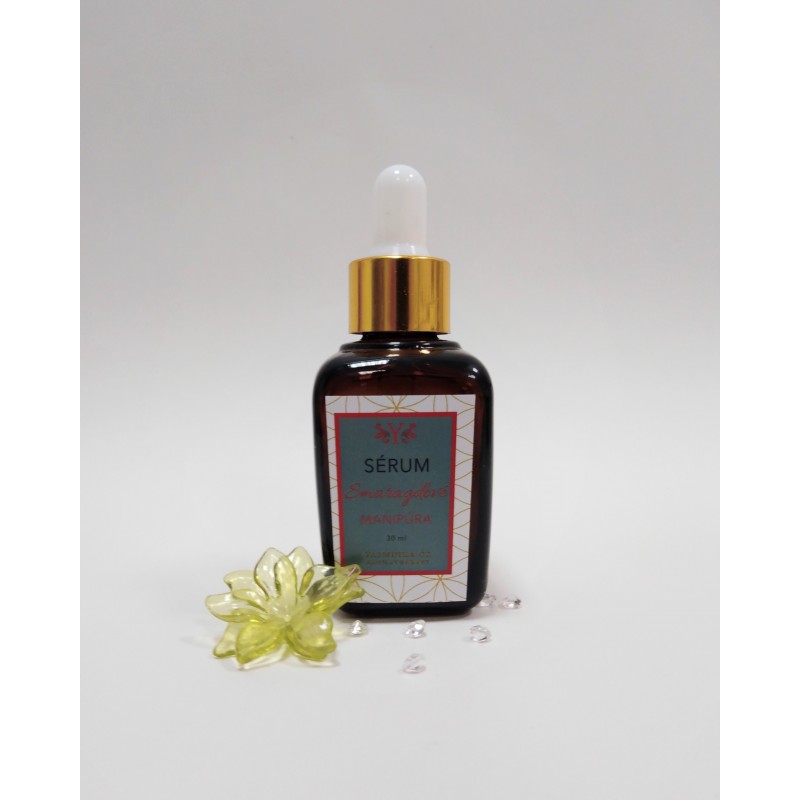  
Emerald serum,10 ml
Dostupnost sklad*:
ANO
* Produkty jsou čistě přírodní a jejich dostupnost je tedy omezena na sezónu bylin
Emerald serum is for mature skin, it brightens the skin.​
Use a couple of drops in the morning and evening to moistened skin instead of cream, it helps after infectious  diseases like inflammation of the sinuses, tonsillitis, strengthens the liver, lungs, kidneys. We can add to massage oil, a few drops in the bath, inhalation, etc. ​
It supports 3. chakra, stomach, liver, pancreas and digestive system.
Data sheet
Země původu

Tunisko

Ingredients (INCI) 1

Ingredients (INCI) 2
Ostatní produkty v kategorii