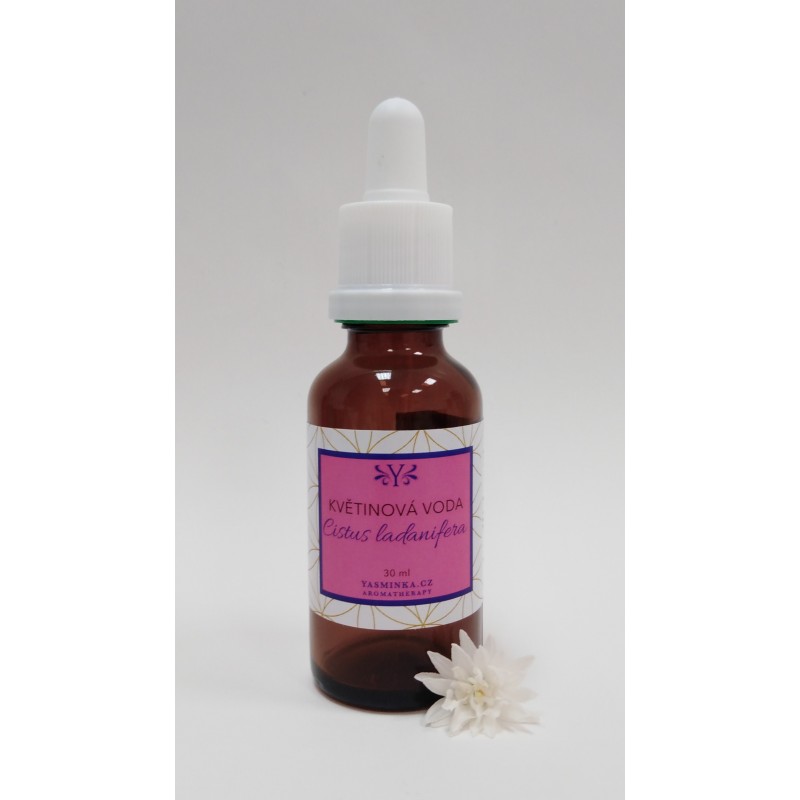  
Cistus ladanifera flower, 90ml
Dostupnost sklad*:
NENÍ SKLADEM
* Produkty jsou čistě přírodní a jejich dostupnost je tedy omezena na sezónu bylin
This type of hydrolate is used to positively affect and prevent certain skin diseases. Cistus ladanifera softens and seals the skin. It has significant healing effects mainly in the elimination of scars on the skin. Suitable for skin toning and skin care with pigment spots. Cistus ladanifera floral water shows excellent results when used on mature and wilted skin. It is recommended for each skin type. 
Instructions for use: For standard washing and cleansing of the skin use floral water on the tampon and apply and in use of balm let the tampon soaked in flower water and then act on the given places. ​
Data sheet
Země původu

Tunisia

Ingredients (INCI)

cistus ladanifera flower water

Upozornění

Všechny 100% květinové vody jsou vhodné i pro děti a starší osoby, kteří jinak citlivěji reagují na éterické oleje. Květinová voda vždy nese energii daného éterického oleje, ale v mnohem jemnější formě.
Ostatní produkty v kategorii