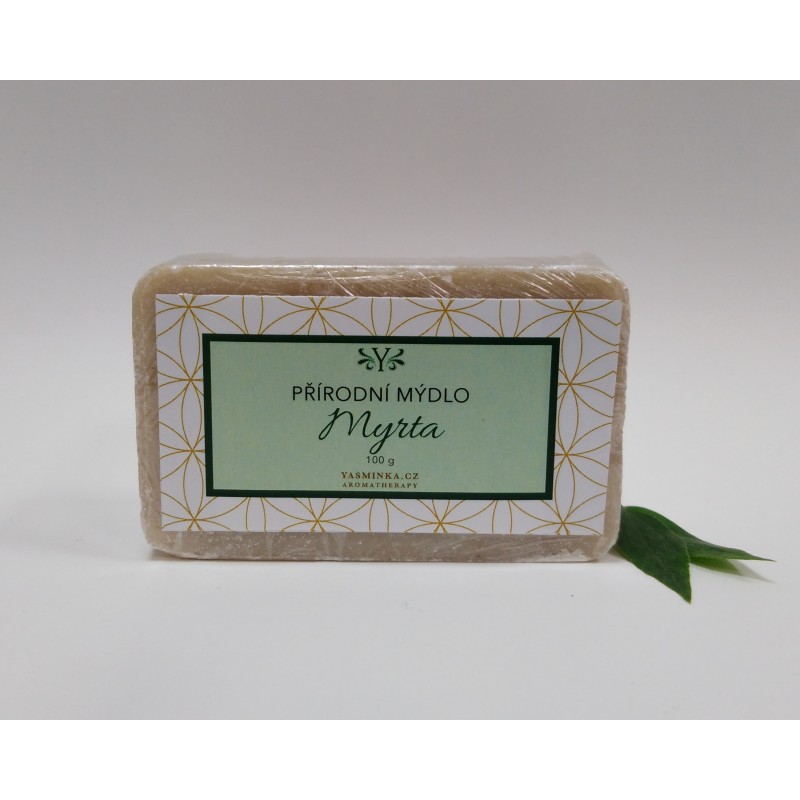  
Natural soap Myrtle, 100g
Dostupnost sklad*:
ANO
* Produkty jsou čistě přírodní a jejich dostupnost je tedy omezena na sezónu bylin
Natural soap Myrta regenerates, enlarged pores. ​
Effective therapy in the treatment of acne. It is kind of vital filter - keeps moisture in the skin and has antiseptic effects. ​
Especially suitable for oily and mixed skin, effectively regulates the formation of sebum. The skin regenerates and softens, creates a protective filter, has a pull-out effect favorable for eliminating pores. ​
Instructions for use: ​
Wet a cloth and make a thick foam. Apply on the designated parts of the skin for about 1-2 minutes.​
​
Data sheet
Země původu

Tunisia

Ingredients (INCI)

Sodium Palmate, Aqua Glycerin, Sodium Hydroxide, Sodium Chloride, Prunus Amygdalus Dulcis Oil, Myrtus Communis Oil, Myrtus Communis Leaf Water, Myrtus Communis Powder
Ostatní produkty v kategorii