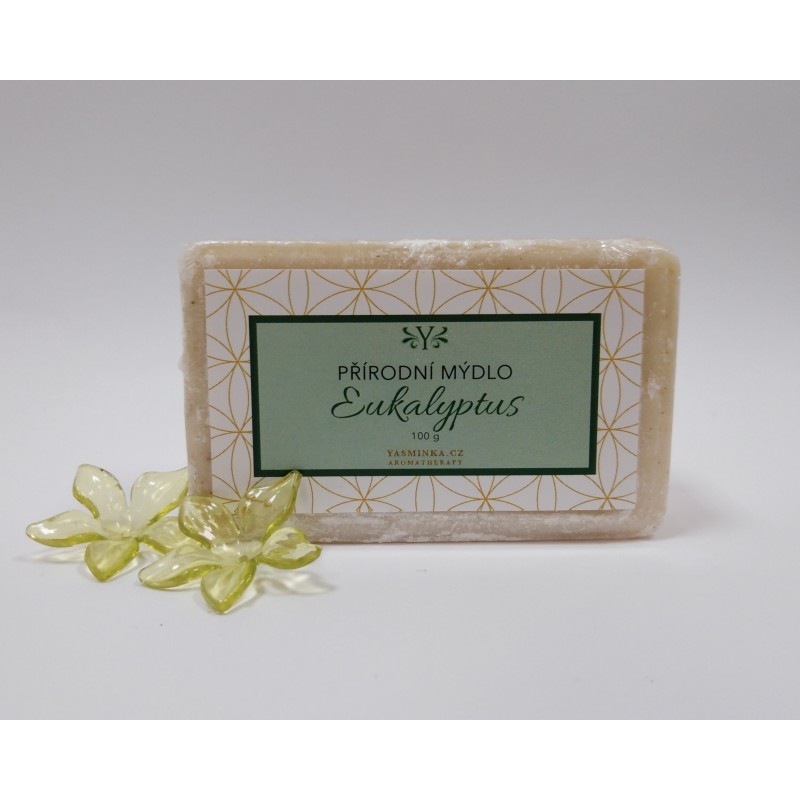  
​Natural soap Eucalyptus, 100g ​
Dostupnost sklad*:
ANO
* Produkty jsou čistě přírodní a jejich dostupnost je tedy omezena na sezónu bylin
Natural soap Eucalyptus is recommended for very dry skin. ​
This type soap is used for the prevention of skin problems (e.g. acne, psoriasis, eczema and some superficial fungal diseases). ​
It moisturizes the skin, is suitable for dry, dehydrated and tired skin, slightly favores blood supply, bonds to heavy metals and expels from the skin and detoxifies it, helps also with so called T zone. ​
Instructions for use: ​
 Wet and make a thick foam. Apply for about 1-2 minutes on the skin.
Data sheet
Země původu

Tunisia

Ingredients (INCI)

Sodium Palmate, Aqua Glycerin, Sodium Hydroxide, Sodium Chloride, Prunus Amygdalus Dulcis Oil, Eucalyptus Globulus Leaf Oil, Eucalyptus Globulus Leaf Water, Eukalyptus Globulus Powder
Ostatní produkty v kategorii