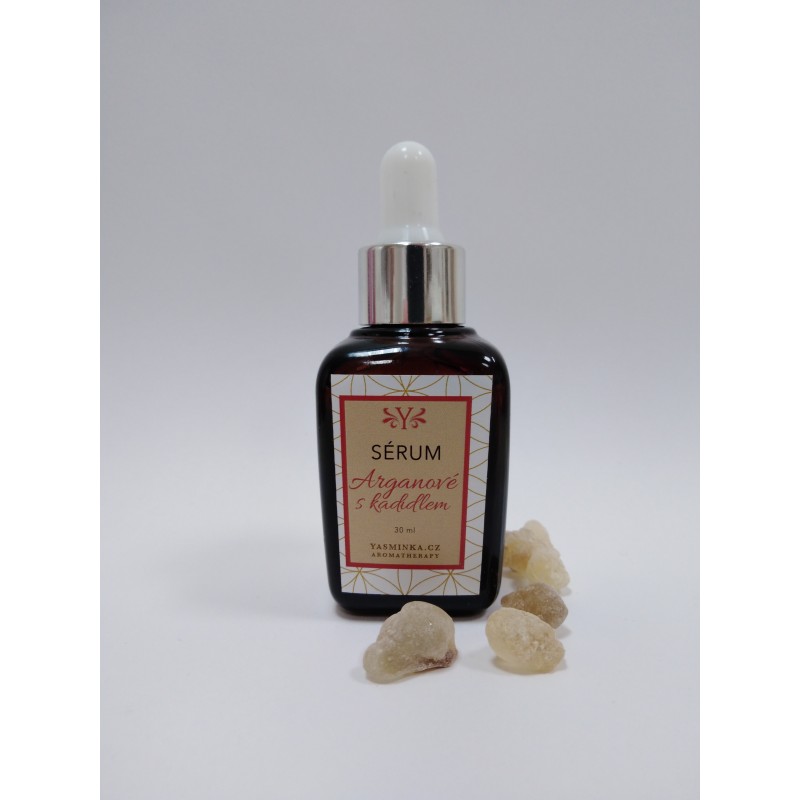  
Argan serum with incense, 30ml
Cena bez DPH: 1 599,17 Kč
Dostupnost sklad*:
ANO
* Produkty jsou čistě přírodní a jejich dostupnost je tedy omezena na sezónu bylin
Argan serum with incense is suitable for rejuvenating and lifting care, in the event of problems with acne, herd skin, eczema. Thanks to its extract of guava the skin is enriched with minerals, energizes, maintains moisture in the skin and improves the scars and wrinkles. ​
Instructions for use: Apply to the skin and gently fondle into the skin with circular movements. ​
Data sheet
Země původu

Tunisko

Ingredients (INCI)

Argan spinosa kernel oil, Boswellia sacra oil, Boswellia sacra water
Ostatní produkty v kategorii