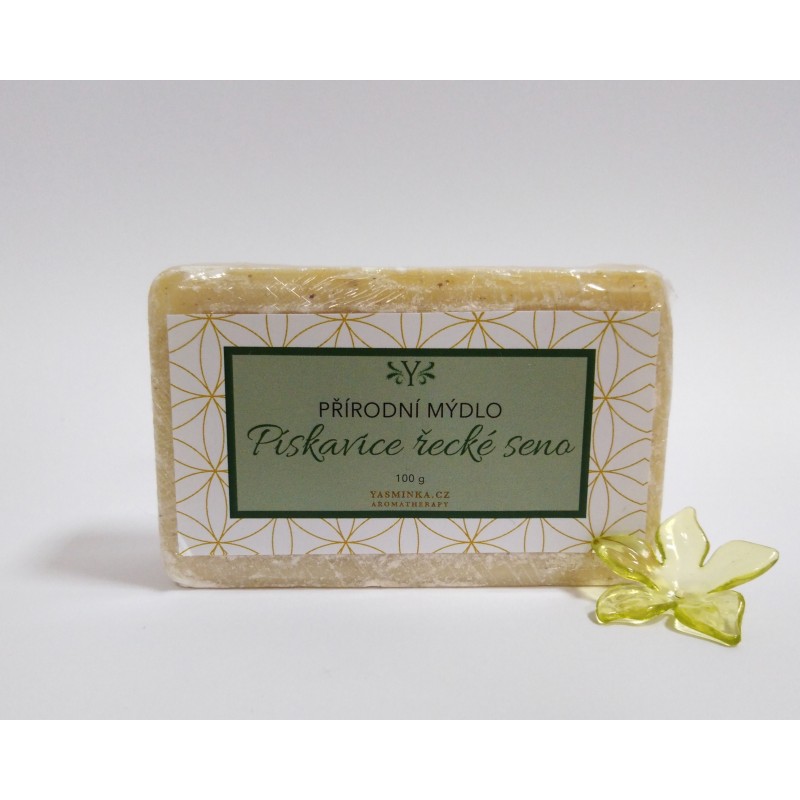  
Natural soap Fenugreek, 100 g ​
Dostupnost sklad*:
NENÍ SKLADEM
* Produkty jsou čistě přírodní a jejich dostupnost je tedy omezena na sezónu bylin
Natural soap Fenugreek uniquely strengthens the lifting effect - natural botox. It favores a collagen creation in the skin. ​
Natural lifting care with skin smoothing, softening and contains retinol. ​
Instructions for use: ​
Wet and make a thick foam. Apply on the designated parts of the skin about 1-2 minutes. 
Without  admixtures and dyes, GMO ingredients, paraffin oils and preservatives. ​
Data sheet
Země původu

Tunis

Ingredients (INCI)

Sodium Palmate, Aqua Glycerin, Sodium Hydroxide, Sodium Chloride, Prunus Amygdalus Dulcis Oil, Trigonella Foenum Graecum Seed Oil, Trigonella Foenum Graecum Powder, Aqua

Upozornění

Výroba mýdel na bylinném a rostlinném základě. Bez syntetických příměsí a barviv, GMO složek, parafínových olejů a konzervantů.
Ostatní produkty v kategorii