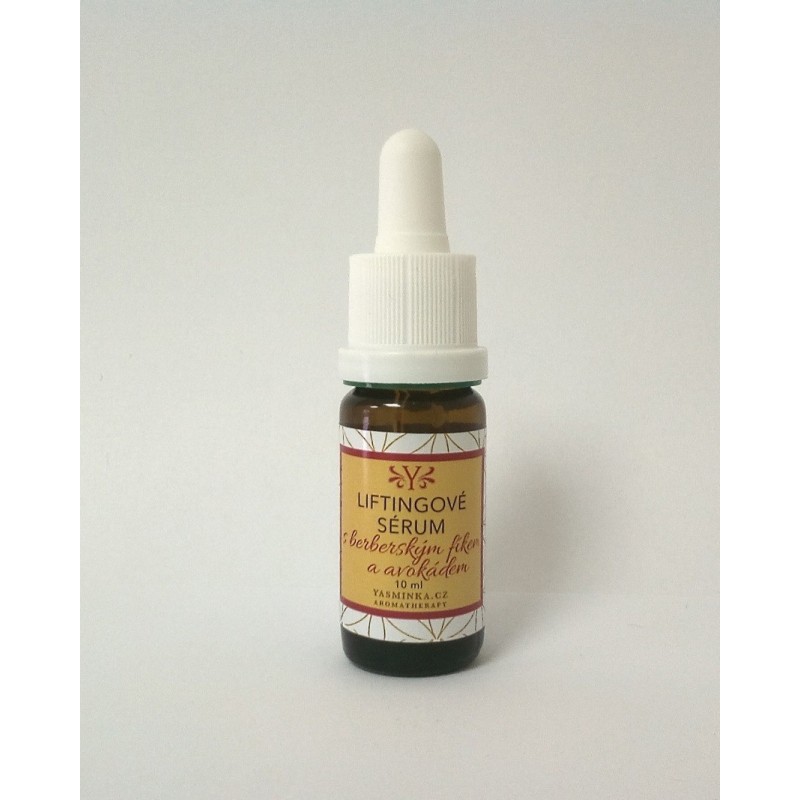  
Lifting serum with Berber fig and avocado, 10 ml
Dostupnost sklad*:
ANO
* Produkty jsou čistě přírodní a jejich dostupnost je tedy omezena na sezónu bylin
It is a luxurious serum of handmade argan oil with Berber fig extract (cactus with Latin name Opuntia indica) and avocado. Its effects affect the general condition of the skin. It firms the skin from the inside It has incredible rejuvenating effects thanks to its berber fig extract, which is widely known for this properties. ​ ​
The serum is rich in minerals, permanently increases the elasticity of the skin, smoothes wrinkles and skin around the mouth and eyes. It also helps in removing vesicles under the eyes and reduces the skin weakness of the eyebrows and eyelids. With lifting serum, the structure of your skin smoothes and is youthfully silky to the touch. It moisturizes, nourishes and enriches it with important vitamins. The product is highly concentrated, therefore, with a small amount, use on a large portions of the skin. ​
Lifting serum does not contain GMO components, synthetic dyes, worthless mineral oils and preservatives. The serum is made on the basis of traditional recipe of Berber women for centuries. Berber women are considered the most beautiful in North Africa. ​
Data sheet
Země původu

Ingredients (INCI)

Arganosa Spinosa Kernel Oil, Opuntia Ficus Indica Seed Oil, Persea Gratissima Oil
Ostatní produkty v kategorii