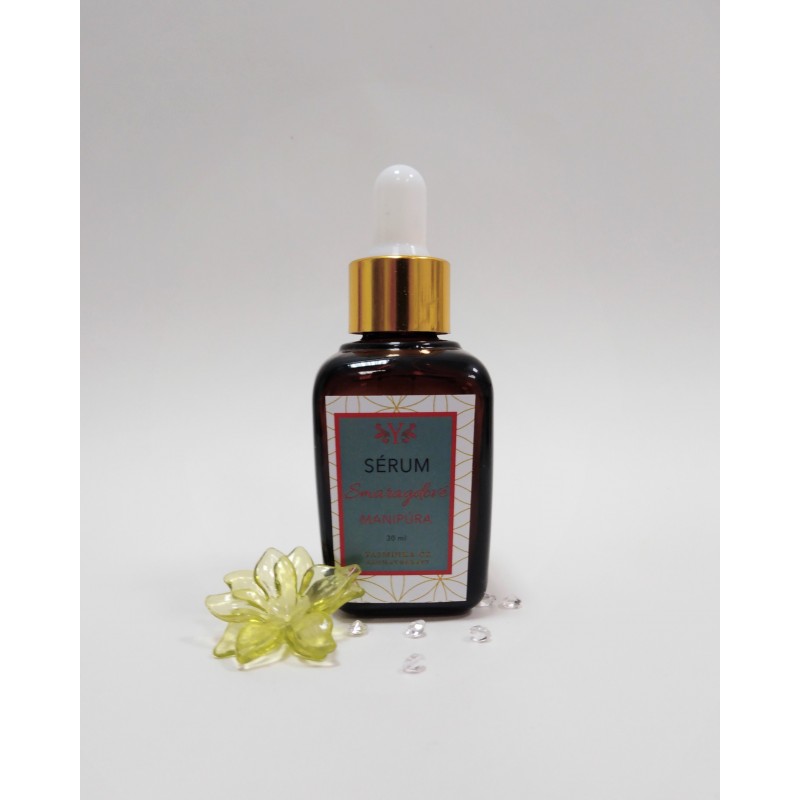  
Emerald serum, 30 ml
Cena bez DPH: 1 858,68 Kč
Dostupnost sklad*:
ANO
* Produkty jsou čistě přírodní a jejich dostupnost je tedy omezena na sezónu bylin
Emerald serum is for mature skin, it brightens the skin.​
Use a couple of drops in the morning and evening to moistened skin instead of cream, it helps after infectious  diseases like inflammation of the sinuses, tonsillitis, strengthens the liver, lungs, kidneys. We can add to massage oil, a few drops in the bath, inhalation, etc. ​
It supports 3. chakra, stomach, liver, pancreas and digestive system.
Obecně tato séra s aktivní složkou ručně zpracovávaného arganového oleje, synergie 100% přírodních silic z ručního sběru z volné přírody , s měsíčním kamenem, který je vsazen dovnitř oleje, zvyšuje jeho vibrační i pozitivnější účinnost samotného séra.
INCI/Ingredients:
Arganosa Spinosa Kernel Oil, Citrus Reticulata Blanco Peel Oil, Foeniculum Vulgare Var Dulce Oil, Citrus Limon Peel Oil, Mel Extract, Santalum Album Oil, Pistacia Lentiscus Leaf Oil, Cistus Landiferus Leaf Oil, Lippia Citriodorata Leaf Oil, Rosa Damascena Flower Oil, Fragments Emerald Stone
Data sheet
Země původu

Tunisko

Ingredients (INCI) 1

Ingredients (INCI) 2
Ostatní produkty v kategorii