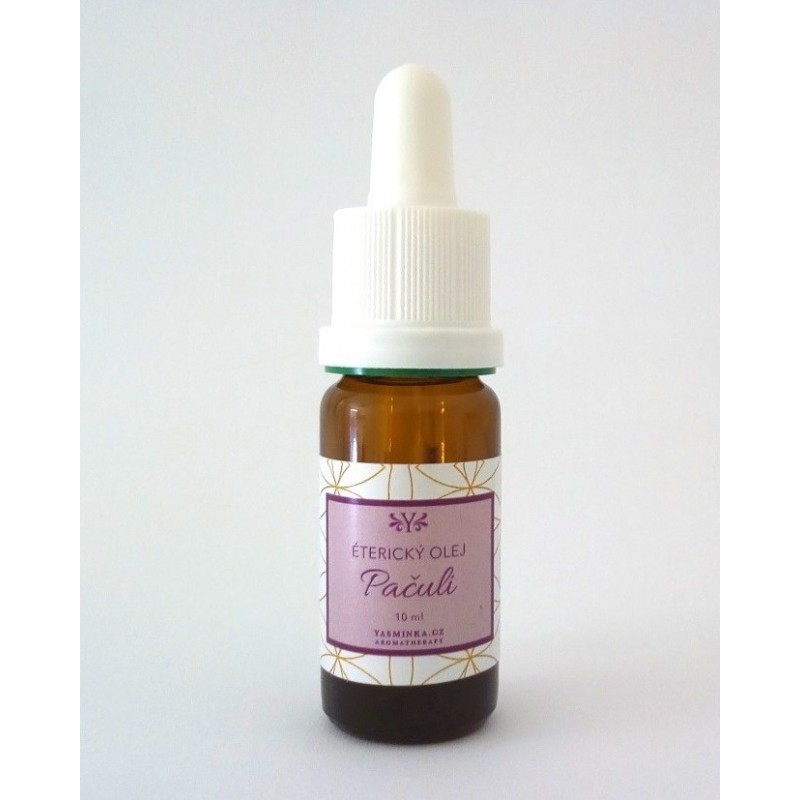  
Patchuli essential oil, 10ml ​
Dostupnost sklad*:
ANO
* Produkty jsou čistě přírodní a jejich dostupnost je tedy omezena na sezónu bylin
This oil has a rich exotic, embalming aroma with woody tones. Patchuli is one of the few oils that matures with age. It is widely used in perfumery as a fixator and mixes very well with other oils. ​
Essential oil extraction is done by steam distillation of leaves. ​
Effects: Creates a wonderful meditative scent. It concentrates and relaxes the mind, reduces anxiety conditions caused by stress. It is an excellent relaxing oil, it is used in products against sweating and unpleasant smell of the feet. It also repels insects and moths. ​
Data sheet
Země původu

Tunisia

Ingredients (INCI)

Pogostemon Patchouli Oil
Ostatní produkty v kategorii